Have you been invited as a guest to a Skype meeting with us in the association's board? Then you will find useful information about the technical setup here.
Our meetings take place on our own Office365 platform, including Skype for business (Skype4B). Our Skype4B solution is completely web-based, which means you do not need your own Skype desktop app or Skype account.
You have received or will receive an invitation to our meeting by email that looks like this.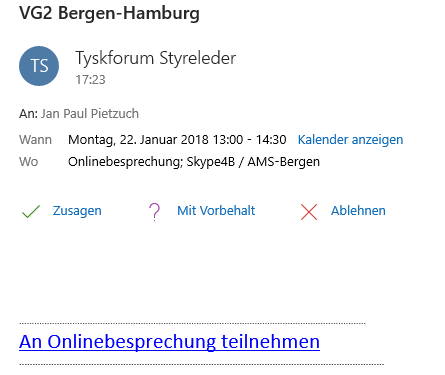 Click on "An Onlinebesprechung teilnehmen".  The link opens the following Skype4B page in your browser, here you choose " Skype-Besprechungs-App installieren und damit teilnehmen ".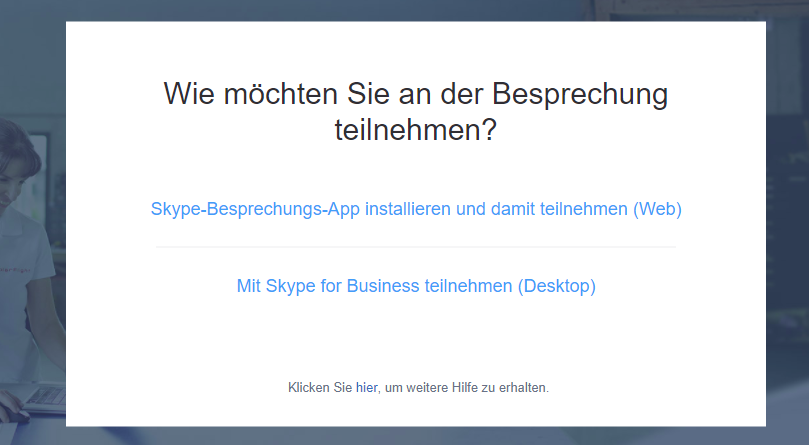 You can find the Skype Meetings App in the download bar of your browser or in the download folder. Click on the file if the app does not automatically installs itself.

Then a new Skype4B window opens where you enter your name and click on "Teilnehmen" to join the meeting room.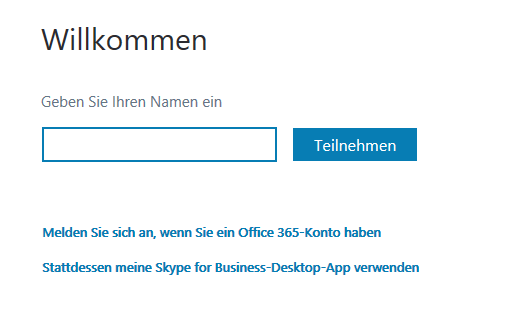 In the meeting room, click the microphone and video buttons once to activate both. Also activate your camera with "Mein Video Starten". Press the chat button in the bottom left corner to open the chat window. Use a headset if available.
Good luck!